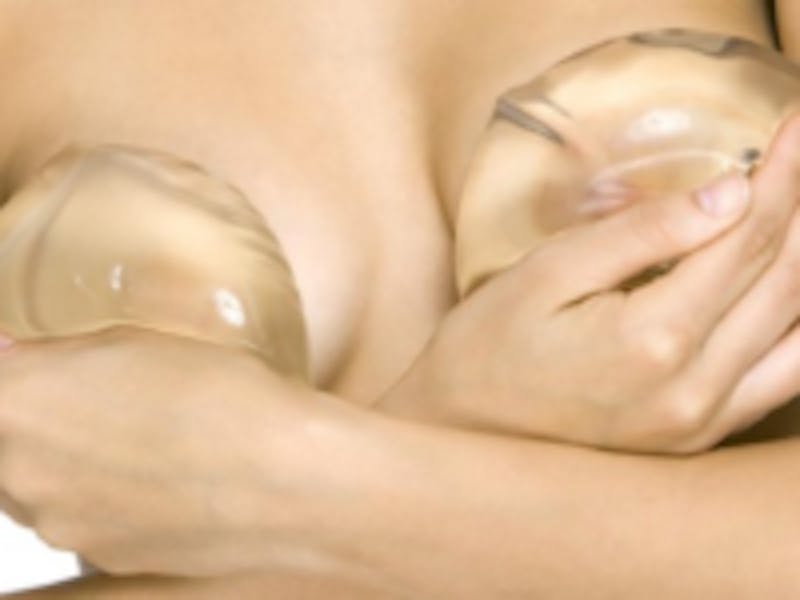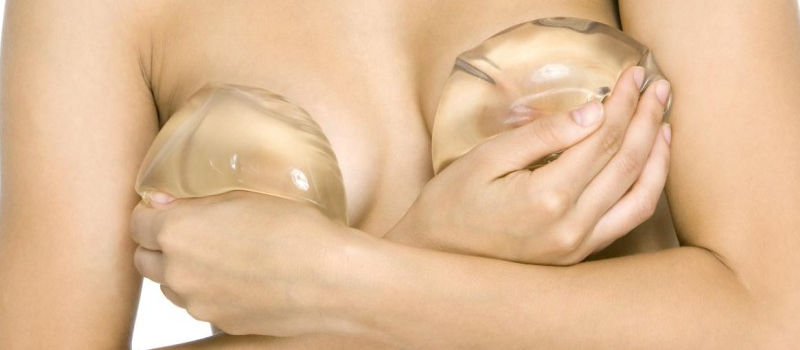 Breast augmentation surgery remains the most commonly performed aesthetic plastic surgery procedure in the US. Regardless of your choice of breast implants, they may need to be replaced during the course of your lifetime. Revision of breast augmentation, with implant removal and replacement, may be necessary due to a mechanical problem with the implant itself, such as rupture or tear with leakage of the fill material. Alternatively, additional surgery may be mandated by changes in the breast tissue surrounding the implants, such as abnormal scar formation with capsular contracture, or drooping of the breasts due to aging, pregnancy, or breastfeeding. Prior to undergoing any breast augmentation redo, you should be familiar with the latest breast implant types and discuss all options with your plastic surgeon.
Here are some important aspects:
What types of breast implants are there?

implants come in round or shaped ("tear drop") types, and a wide range of sizes, diameters, and projections
all currently available implants consist of an external shell made of solid, flexible silicone material and an inner fill material of saline or silicone gel
silicone gel is offered in a range of properties, from the softest, most malleable silicone to the most cohesive, "gummy bear" silicone implants
the newest type of implant, the Ideal or Structured Implant, includes saline fill and a series of internal baffle shells to maintain shape and natural feel
depending on the implant, the outer silicone shell may be smooth or textured
When should you change your breast implants?

there is no expiration date on breast implants, and they do not have to automatically be removed or exchanged after 10 years, a common misconception
indications for breast implant removal and possible replacement include:

desire for different size implant
desire to change type of fill material (e.g. replace silicone gel implants with Structured Saline Implants)
implant-specific issues such as rupture, tear, palpable or visible edge or hardening (e.g. capsular contracture)

women with breast implants are not at increased risk of breast cancer, and should undergo routine breast examination and screening with mammogram, ultrasound, and/or MRI as advised by their physician
there is an extremely small risk of breast implant associated anaplastic large cell lymphoma, or BIA-ALCL, in patients with textured shell implants; BIA-ALCL usually presents with a mass, swelling, or fluid collection around the implant, and treatment requires removal of the implant and capsule (shell around the implant)
How are breast implants removed?

revision surgery may be possible through the original incision – under the breast, around the nipple, or inside the armpit – or may require an additional incision with resultant additional scar
to obtain the best results from revision or secondary surgery, patients may benefit from concurrent breast lift to lift up and reshape the breast, nipple surgery to correct hanging or inverted nipples, surgery of the areolas to improve enlarged or uneven areolas, and fat injections or use of dermal grafts to camouflage visible or palpable breast implant edges.
Under ideal circumstances, patients who have undergone breast augmentation will be perfectly happy with their implants for their whole lives and not need to undergo any further procedures. In many cases, however, additional surgery may be warranted, and women should be made aware of their options before proceeding, in order to optimize their results and minimize the number of extra operations.
Dr. Olivia Hutchinson is a board certified female plastic surgeon in NYC with advanced specialized training in aesthetic plastic surgery. Her private practice on Manhattan's Upper East Side is dedicated to cosmetic surgery of the face, breast, and body, and focuses on providing patients with the most beautiful and natural results using the newest techniques and the shortest scars. Our office is equipped with a fully AAAASF certified Operating Room for the safety, privacy, and convenience of our patients. To schedule a consultation with Dr. Hutchinson, please contact us or call us at (212) 452-1400.
Posted in: Aesthetic Plastic Surgery NYC, Allergan Breast Implants, Allergan Natrelle Breast Implants, Breast Augmentation, Breast Enhancement, Breast Enlargement, Breast Health, Breast Implant Removal, Breast Implants, Breast Lift, Breasts, Fat Grafts - Fat Injections, Lifted Breasts, Manhattan Breast Implants, Manhattan Breast Plastic Surgeon, Manhattan Plastic Surgeon, Mentor Breast Implants, Mommy Makeover, Natural Breast Implants, New York City Breast Implants, New York City Breast Plastic Surgeon, New York City Plastic Surgeon, Saggy Breasts, Saline Breast Implants, Silicone, Silicone Breast Implants, Uncategorized