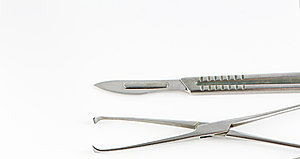 All plastic surgeons are not the same. Their training, expertise, and skills differ greatly. Top plastic surgeons distinguish themselves not just by their talent and ability in the operating room, but by their thought process, judgment, and ability to provide outstanding results for their patients. Surgical skills take many months and years of repetition and practice to be constantly refined and perfected. Honors and distinctions earned by aesthetic surgeons due to their accomplishments are inherently more valuable than unsubstantiated claims.
To help you sort through the complexities of choosing a plastic surgeon, here are a few pointers:
Board Certification: the American Board of Plastic Surgery (ABPS) is the only one that verifies a plastic surgeon has completed all required training and examinations
American Society of Plastic Surgeons (ASPS): the national society of board certified plastic surgeons
American Society for Aesthetic Plastic Surgery (ASAPS) : membership recognizes advanced specialty training and expertise in aesthetic plastic surgery
In addition to choosing a plastic surgeon who is board certified and a member of ASPS and ASAPS, look for peer recognition by inclusion in Best Doctor and Top Physician lists where other surgeons select accomplished colleagues.
Dr. Olivia Hutchinson is a board certified female plastic surgeon in NYC with advanced fellowship training in aesthetic plastic surgery. Her practice focuses on cosmetic surgery of the face, breast, and body. Her office off Park Avenue on Manhattan's Upper East Side offers a fully certified AAAASF Operating Room for the safety, comfort, and privacy of her patients. To schedule a consultation with Dr. Hutchinson, please contact us or call us at (212) 452-1400.
Posted in: Medical News