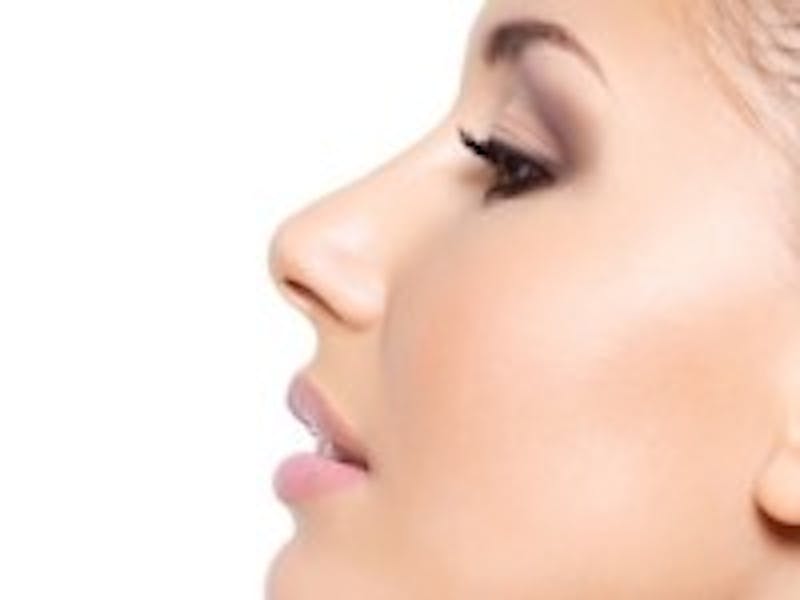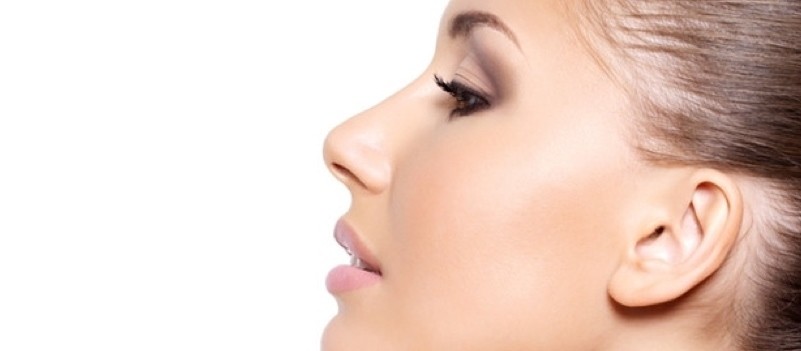 Rhinoplasty is plastic surgery of the nose, and may involve any number of procedures that aim to improve its appearance. Nasal anatomy includes a complex architecture of bone and cartilage components that are interconnected. Understanding how to achieve desired changes while maintaining both aesthetic and functional aspects of the nose is key to successful rhinoplasty surgery. Most patients seek changes to their nose that remove the bony hump, make it narrower and more refined, or straighten a crooked appearance. In more complicated nasal surgery, such as in revision rhinoplasty or in patients who have experienced nasal trauma, the ideal result may not be entirely feasible to achieve. A new article describing a staging system for secondary or revision rhinoplasty, seeks to assess the degree of difficulty in these procedures based on several criteria. (1) New techniques seek to minimize recovery time, limit the use of visible incisions, and preserve patients' individual and ethnic characteristics. In some patients, scarless rhinoplasty with fillers may be used to improve nasal appearance and produce immediate results.
Questions to ask yourself – and to discuss with your plastic surgeon – if you're thinking about getting a nose job include:
Do I want my nose to be smaller or bigger? Shorter or longer?
Is there a hump or bump at the bridge of my nose?
Would I like a straighter nose?
Would I prefer a narrower tip? A more upturned tip? A more pointy tip?
Are my nostrils too wide? Too large? Too visible?
What kind of scars am I willing to accept?
Which parts of my nose do I want to keep exactly as they are?
Before you undergo any cosmetic surgery on your nose, and in order to obtain the best results from your rhinoplasty, be sure to consult with a board certified plastic surgeon to discuss all of these issues, in addition to specific aspects of your particular surgery and what may or not be achieved. In more complicated cases, for example, achieving the desired result may require septoplasty for deviated septum or the use of cartilage grafts. One of the most important factors in determining a successful outcome from both primary and secondary rhinoplasty surgery is understanding patient expectations. Rhinoplasty surgery may be safely performed in teens and adolescents, as well as in both adult men and women. It may be combined with other facial plastic surgery procedures such as eyelid lift and chin implants, as well as with breast enhancement and body contouring surgery.
Dr. Olivia Hutchinson is a board certified female plastic surgeon in NYC with advanced specialized fellowship training in aesthetic surgery. Her practice on Manhattan's Upper East Side is dedicated to cosmetic surgery of the face, breast, and body. Our office is equipped with a fully AAAASF accredited Operating Room for the safety, privacy, and convenience of our patients. To schedule a consultation with Dr. Hutchinson, please contact us or call us at (212) 452-1400.
(1) Rodman, R. and Kridel, R. A Staging System For Revision Rhinoplasty. JAMA Facial Plast Surg Online May 5, 2016 http://archfaci.jamanetwork.com/article.aspx?articleID=2517251
Posted in: Aesthetic Plastic Surgery NYC, Face, Fat Grafts - Fat Injections, Juvederm, Manhattan Plastic Surgeon, Medical News, New Plastic Surgery Office, New York City Plastic Surgeon, Plastic Surgery for Men, Plastic Surgery in Teenagers and Adolescents, Plastic Surgery in Younger Patients, Rhinoplasty, Uncategorized