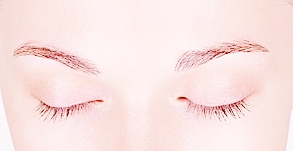 As with any other surgery, there are numerous factors which can potentially impact the ultimate result of cosmetic plastic surgery. Ensuring the best outcome involves adequate preparation, avoidance of risk and appropriate management after surgery.
A recent scientific journal article addresses the immune system's response to surgery, and corroborates the fact that it is an intrinsic component of patients' recovery from surgery. Cosmetic surgery is performed on an elective basis, and patients have the benefit of being able to prepare themselves for the process in order to have the best results. This includes maintaining a healthy life style with proper diet and regular exercise, avoiding stress and illness, and getting plenty of sleep. In addition, discontinuation of potentially detrimental elements such as smoking or nicotine intake also contribute to ensuring smooth recovery and optimizing results.
So do your body good and make sure your immune system is in top condition before your surgery, it will help with your recovery afterwards. And a smooth recovery means less pain, fewer complications, and better results. Since aesthetic plastic surgery is meant to help you look your best, optimizing all aspects of your health prior to surgery will ensure the best outcome.
Dr. Olivia Hutchinson is a board certified aesthetic plastic surgeon in New York City who specializes in cosmetic surgery of the face, breast, and body using minimally invasive techniques. Her office on Manhattan's Upper East Side offers a fully AAAASF certified Operating Room for the safety, privacy and comfort of her patients. To schedule a consultation with Dr. Hutchinson, please contact us or call us at (212) 452-1400.
1. Gaudillière, Brice et al. Clinical Recovery from Surgery Correlates With Single-Cell Immune Signatures. Sci Transl Med 24 September 2014: Vol. 6, Issue 255, p. 255ra131 Sci. Transl. Med. DOI: 10.1126/scitranslmed.3009701
Posted in: Medical News