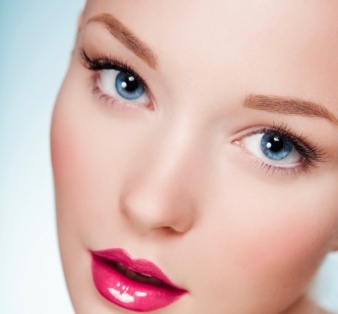 In younger patients, such as teenagers and young adults, plastic surgery may offer options for improving certain aspects of their appearance. In this group of patients, it is even more important to fully discuss their motives and expectations. Many physical changes occur during adolescence as part of puberty, with adult characteristics begin to form and maturing during these developmental years. Often, patients seek out plastic surgery to either correct deformity, malformation, or asymmetry. Typically, procedures such as rhinoplasty, otoplasty, and gynecomastia reduction are performed in teenage patients when they are determined to be appropriate candidates for the procedures. In many cases, subtle enhancements can produce a significant improvement in both appearance and self-esteem.
In addition, some younger girls may be evaluated for plastic surgery on the breasts, when they have either breast underdevelopment (hypoplasia), excessive breast enlargement (macromastia or gigantomastia), or significant asymmetry between the breasts. In patients with other breast developmental anomalies such as tuberous breast deformity, cosmetic surgery may provide an aesthetic improvement in the appearance of the breasts. Depending on which condition exists in each individual patient, either breast augmentation with implants, breast reduction, or breast lift may be indicated. Finally, labiaplasty may be considered in teenage girls or young women with bothersome enlargement, excessive bulkiness, or asymmetry of the labia minora.
Additional aesthetic procedures, such as lip enhancement with fillers or wrinkle reduction with Botox, may be considered on an individual basis in patients who are younger than traditional surgical patients. In moderation, these treatments can achieve a better contour and balance to the lips, or prevent development of deep wrinkles in patients whose facial muscles create premature development of wrinkles. Natural results can also be achieved with actual surgical procedures. Silicone breast implants, for instance, are FDA cleared for cosmetic breast augmentation in patients who are at least 22 years of age.
Before undergoing any plastic surgery procedure, make sure you consult with a board certified plastic surgeon who has extensive experience in performing the cosmetic treatments you are considering. There are numerous options and alternatives available which will potentially deliver the aesthetic results you are looking to achieve.
Dr. Olivia Hutchinson is a female board certified plastic surgeon in NYC with advanced specialized training in aesthetic plastic surgery. She performs the full range of plastic surgery procedures of the face, breast, and body. Her office on Manhattan's Upper East Side is equipped with a state of the art Operating Room for the safety, privacy, and convenience of her patients. To schedule a consultation with Dr. Hutchinson, please contact us or call us at (212) 452-1400.
Posted in: Aesthetic Plastic Surgery NYC, Botox, Breast Augmentation, Breast Enhancement, Breast Implants, Breast Lift, Breast Reduction, Gynecomastia, Juvederm, Labiaplasty, Manhattan Plastic Surgeon, Natural Breast Implants, New York City Plastic Surgeon, Plastic Surgery in Teenagers and Adolescents, Plastic Surgery in Younger Patients, Saline Breast Implants, Silicone Breast Implants