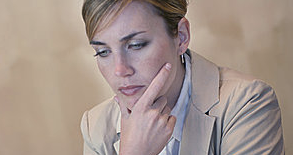 With the plethora of news channels, websites, articles, chat rooms and other sources of information about plastic surgery, how are patients supposed to distinguish fact from fiction? Ultimately, undergoing any plastic surgery procedure should be a personal decision that you make with guidance from your plastic surgeon. Aesthetic surgery is elective, it's a choice you make once you know the pros and cons – and your plastic surgeon should be able to answer all your questions and have a discussion with you about the risks, benefits, and alternative procedures.
Here are some pointers to help you through the process, questions to keep in mind while you do your homework researching procedures and surgeons:
FInd out if your plastic surgeon is "board certified", and by which board. The American Board of Plastic Surgery (ABPS) is the only board recognized by the American Board of Medical Specialties (ABMS) to certify plastic surgeons. Board certification attests to a physician's completion of training in plastic surgery as well as knowledge and performance of aesthetic and reconstructive surgery of the entire body.
Read about procedures in reliable sources, such as websites of the American Society of Plastic Surgeons (ASPS) and the American Society for Aesthetic Plastic Surgery (ASAPS) that focus on patient education: www.plasticsurgery.org and www.surgery.org.
Discuss your expectations with your plastic surgeon, ask questions about pre-operative preparation and post-operative recovery, and make sure you understand what your surgery involves.
A plastic surgeon's education, training, experience, judgement and technical skills are invaluable. If you're focused purely on finding the lowest price, it usually entails you're willing to accept a compromise on one (or more) of these.
You need to trust your surgeon and feel comfortable with your decision. If you don't, then you probably shouldn't be having cosmetic surgery.
Dr. Olivia Hutchinson is a board certified female plastic surgeon in NYC with advanced specialty training in aesthetic plastic surgery of the face, breast and body. Her office on Manhattan's Upper East Side offers a fully certified AAAASF Operating Room for the safety, comfort and privacy of her patients. To schedule a consultation with Dr. Hutchinson, please contact us or call us at (212) 452-1400.
Posted in: Medical News