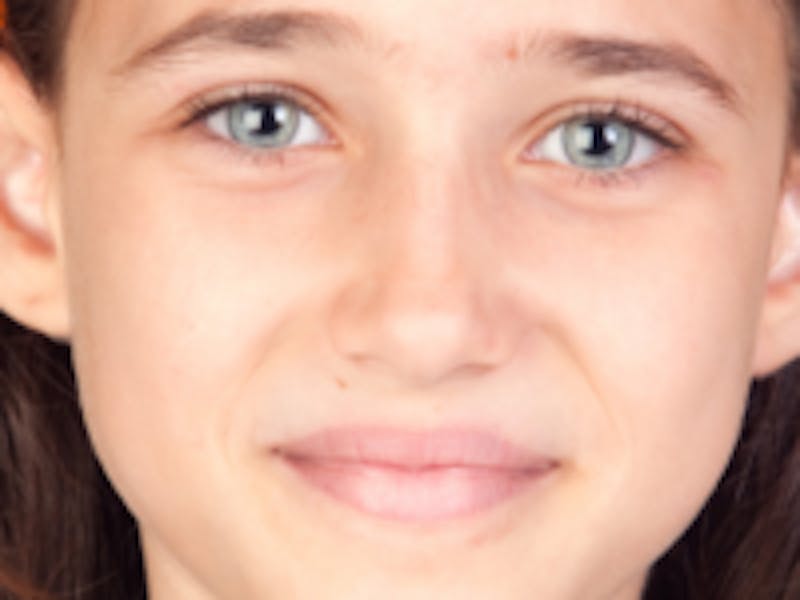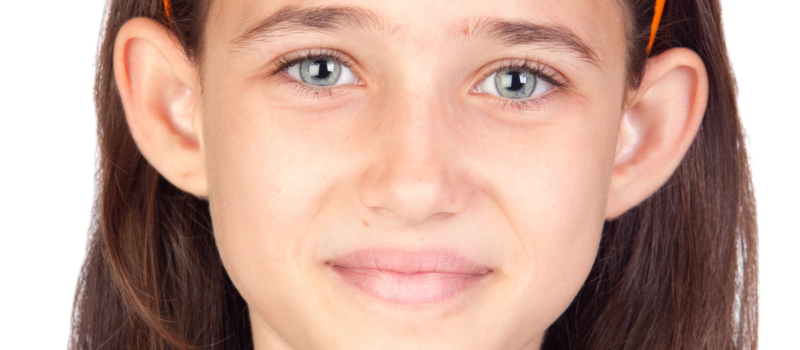 Plastic surgery of the ears is commonly performed to correct any number of visible physical features of the ears, most commonly prominent ears, a condition in which the ears protrude excessively from the sides of the head. Prominent ear deformity becomes evident in young children as the head and face develop and grow, may affect one or both ears, may cause asymmetry when the ears are unequally affected, and may be improved with a type of otoplasty called "ear pinning". This procedure involves several steps including reshaping the cartilage, suturing the ears back into a less protruding position, and removing any excess skin from enlarged ears. Other conditions that may be addressed with plastic surgery on the ears range from minor deformities such as bumps or protrusions in the cartilage; to abnormally shaped ears, where the cartilage is not curved, folded or developed properly; to partial or total absence of the ears (microtia).
Patients with noticeable ear deformities may suffer negative emotional impact due to their appearance. A recent online article about a 9 year old boy who was bullied at school sheds light on the extreme psychological distress that some children endure as a result of being taunted about the appearance of their ears. (1) Improved self-esteem and self-confidence, as well as lessened social anxiety are additional benefits to improving appearance, and are secondary to corrective surgery of misshapen ears. In many cases, plastic surgery of the ears is indicated in patients as young as age 6, or prior to entering elementary school, since ears are almost fully developed at that age. Both boys and girls are then able to enter school and socialize with other students without the burden associated with bullying or name calling that can be brought on by their looks. Older patients, in their teens or adulthood, may also benefit from otoplasty or associated procedures such as earlobe repair or reduction, correction of post-traumatic deformities such as cauliflower ear often seen in wrestlers, or subsequent to skin cancer surgery for lesions on the ear.
Before undergoing cosmetic or corrective surgery of the ears, make sure to consult with a board certified plastic surgeon who is experienced in conducting a comprehensive and complete evaluation, as well as in performing the appropriate otoplasty procedure for you. The operation is most often performed under general anaesthesia, produces immediate results, and usually requires the ears to stay covered for several weeks for protection and to ensure best results.
Dr. Olivia Hutchinson is a female board certified plastic surgeon in New York City with advanced specialized fellowship training in aesthetic plastic surgery. Her private practice on Manhattan's Upper East Side is dedicated to cosmetic surgery of the face, breast, and body. Our office off Park Avenue in NYC is equipped with a fully AAAASF certified Operating Room for the safety, privacy, and comfort of our patients. To schedule a consultation with Dr. Hutchinson, please contact us or call us at (212) 452-1400.
1. Article by Felix Allen, TheSun.co.uk: "Boy, 9, so badly bullied for his 'Dumbo' ears he threw up every day has plastic surgery after researching op on YouTube" Sept. 29, 2016
Posted in: Aesthetic Plastic Surgery NYC, Manhattan Plastic Surgeon, New York City Plastic Surgeon, Plastic Surgery in Teenagers and Adolescents, Plastic Surgery in Younger Patients, Uncategorized