Current statistics show that 1 in 8 women living in the U.S. will develop breast cancer during their lifetime. This translates into a 12% risk of developing the disease. The American Cancer Society has declared October National Breast Cancer Awareness month, part of an on-going campaign to educate women and the public in general about breast cancer risks, diagnosis, and treatment options. Click here to read more about breast cancer from the ACS.
The American Society of Plastic Surgeons (ASPS) is also involved in improving awareness of and access to breast reconstruction for women. October 16th is Breast Reconstruction Awareness Day (BRA Day), an initiative promoting education, awareness and access regarding post-mastectomy breast reconstruction. Today, women have many plastic surgery procedures available to them, including own tissue reconstruction with flaps, expander and implant reconstruction, and surgery to improve symmetry, such as breast lift or breast reduction of the contralateral breast.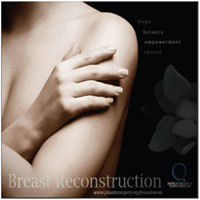 Plastic surgeons are educated and trained in both cosmetic and reconstructive surgery of the breast. Women who have been diagnosed with breast cancer may wish to explore the possibility of breast reconstruction by consulting with a board certified plastic surgeon.
Dr. Olivia Hutchinson is a board certified female plastic surgeon in NYC. Her office off Park Avenue in Manhattan is equipped with a state of the art, AAAASF certified Operating Room for the safety, privacy and convenience of her patients. To schedule a consultation with Dr. Hutchinson, please contact us or call us at (212) 452-1400.
Posted in: Medical News