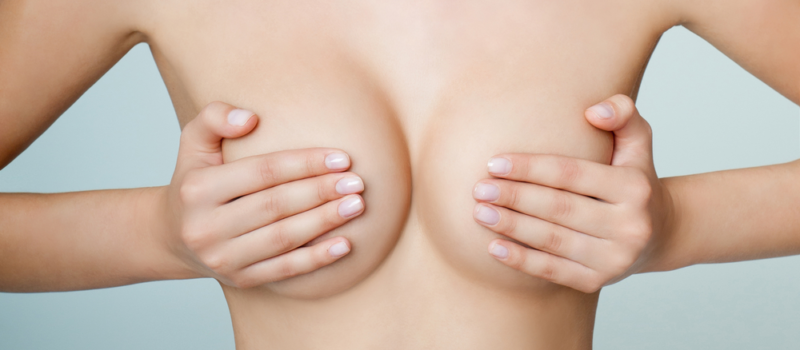 Breast augmentation remains one of the most popular cosmetic surgery procedures, and women who undergo this surgery often reap the benefits of a boost in their self-esteem in addition to the increase in their bust size. With the latest addition to the spectrum of breast implants, women now have an even more extensive array of possible implants to consider for their breast enhancement surgery.
The major differences in breast implants involve fill material: saline solution and silicone gel. In the silicone gel group, the newest Soft Touch Inspira implants from the Allergan Natrelle line offers an intermediate firmness, between the firmer "gummy bear" cohesive implants and the softer classic silicone gel. In addition, the new Ideal Structured implant, which contains saline, introduces a different construction to the shell of the implant, using baffles to maintain its shape.
Although breast implants look and feel different once placed inside the body, the following images illustrate some of the contrasting appearances of the Ideal Implant as compared to silicone and saline breast implants: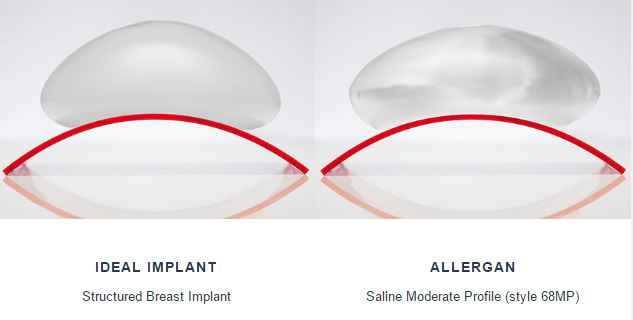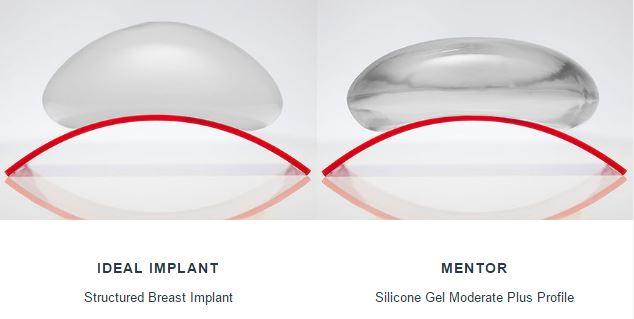 Breast implants are also available in a variety of sizes and projections, as well as round and tear drop shaped options. Consultation with a board certified plastic surgeon with expertise in the many types of breast implants in order to determine which one suits you best is an important step as you consider breast augmentation surgery.
Dr. Olivia Hutchinson is a female board certified plastic surgeon in NYC with advanced specialized training in aesthetic plastic surgery of the face, breast, and body. Her private practice on Manhattan's Upper East Side is dedicated to cosmetic surgery for women and men, and to providing each patient with the very best experience and quality of care. Our office in New York City is equipped with a fully certified AAAASF Operating Room for the safety, privacy, and comfort of our patients. To schedule a consultation with Dr. Hutchinson, please contact us or call us at (212) 452-1400.
Posted in: Aesthetic Plastic Surgery NYC, Allergan Breast Implants, Allergan Natrelle Breast Implants, Breast Augmentation, Breast Enhancement, Breast Enlargement, Breast Implants, Breasts, Manhattan Breast Implants, Manhattan Breast Plastic Surgeon, Manhattan Plastic Surgeon, Mentor Breast Implants, Mommy Makeover, Natural Breast Implants, New York City Breast Implants, New York City Breast Plastic Surgeon, New York City Plastic Surgeon, Saline Breast Implants, Silicone, Silicone Breast Implants