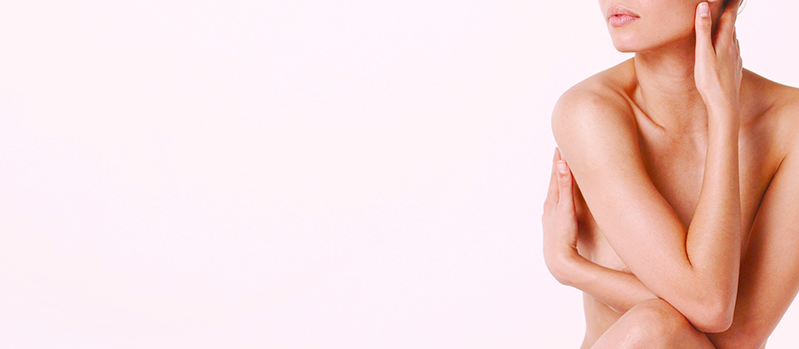 Women and men are undergoing plastic surgery procedures in record numbers, and in most cases they are happy and satisfied with the results of their surgery. Although complications are rare, some cosmetic patients may need a revision of their aesthetic surgery either because of a suboptimal result from their first surgery, or due to normal changes in tissues and skin characteristics that occur with time and aging. Patients who are considering corrective surgical procedures should pay particular attention to the experience and skills of their plastic surgeon in performing complicated surgeries, as secondary surgery is often more complex and challenging than the original procedure.
Some of the common secondary procedures in plastic surgery patients are as follows:
Breast Implant Revision. In breast augmentation patients, the most common revision procedures involve:

Correction of capsular contracture: a small subset of breast augmentation patients will develop this condition, which involves pain and distortion of the breast, and may require surgical intervention for correction, called capsulectomy.
Removal of implants, with or without implant replacement: both saline and silicone implants are synthetic prostheses which may eventually rupture, leak, or become displaced with time. These risks increase with the length of time since implants were inserted. Corrective surgery involves removal of the ruptured implant in addition to possible capsulectomy and/or replacing with a new breast implant, which may be smaller or larger or of different fill material.
Repositioning of breast tissue relative to the implant: the effects of gravity, pregnancy, and breastfeeding may change the shape and size of the breast tissue overlying the implants. Revision of the breast may require a breast lift (mastopexy) to correct sagging breasts and may be performed as part of a mommy makeover. A breast lift may also provide a better match between breasts and underlying implants or achieve more beautiful breasts when implants are removed or changed to a smaller size.

Liposuction Revision. Liposuction removes fat deposits in areas of the body that are recalcitrant to diet and exercise. Most revisions of liposuction procedures involve:

Addtitional fat removal with secondary liposuction;
Correcting divots or contour irregularities with fat grafting; or
Removing excess skin with direct excision in cases where inelastic skin did not achieve satisfactory recontouring or because of significant additional weight loss.

Rhinoplasty Revision. Most patients who require additional surgery to improve their rhinoplasty results seek one of the following procedures:

Dorsum reduction to remove the bony "bump" or "hump" on the bridge of the nose;
Tip work to correct bulbous, widened, or misshapen nasal tip cartilage;
Correcting a deviated septum;
Straightening a crooked nose;
Narrowing wide nostrils; or
Improving respiratory issues due to nasal airway compromise.

Scar Revision. Plastic surgery usually results in scars from incisions. In those cases where scars did not heal as inconspicuously as desired, additional scar revision procedures may reposition and shorten the scars to make them more imperceptible.
If you are considering additional procedures to improve the results of your cosmetic surgery, make sure you discuss your expectations with your plastic surgeon and understand what may or may not be possible from further surgical interventions. Choose a board certified plastic surgeon who specializes in aesthetic surgery and is a member of the American Society for Aesthetic Plastic Surgery (ASAPS).
Dr. Olivia Hutchinson is a board certified female plastic surgeon in NYC with advanced specialized fellowship training in aesthetic plastic surgery. Her practice on Manhattan's Upper East Side is dedicated to cosmetic surgery of the face, breast and body. Her office in New York City is equipped with a AAAASF fully certified Operating Room for the safety, privacy, and convenience of her patients. To schedule a consultation with Dr. Hutchinson, please contact us or call us at (212) 452-1400.
Posted in: Abdominoplasty - Tummy Tuck - Liposuction, Aesthetic Plastic Surgery NYC, Allergan Breast Implants, Allergan Natrelle Breast Implants, Bariatric Surgery Weight Loss, Body Contouring, Breast Augmentation, Breast Enhancement, Breast Enlargement, Breast Implant Removal, Breast Implants, Breast Lift, Breasts, Fat Grafts - Fat Injections, Fat Removal, Lifted Breasts, Liposuction, Loose Skin, Manhattan Breast Implants, Manhattan Breast Plastic Surgeon, Manhattan Plastic Surgeon, Massive Weight Loss, Mentor Breast Implants, Mommy Makeover, Natural Breast Implants, New York City Breast Implants, New York City Breast Plastic Surgeon, New York City Plastic Surgeon, Post-partum Weight Gain, Pregnancy and Weight Gain, Rhinoplasty, Saggy Breasts, Saline Breast Implants, Sientra Breast Implants, Silicone, Silicone Breast Implants, Skin, Uncategorized