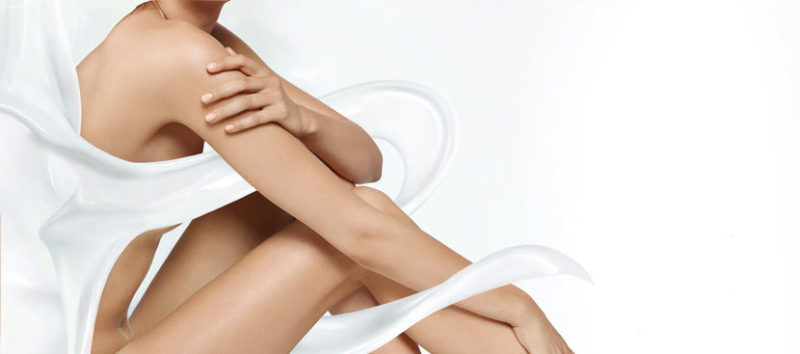 A Mommy Makeover encompasses a number of different plastic surgery procedures on the breasts and body designed to improve a woman's appearance after pregnancy, childbirth, and breastfeeding. The immediate post-partum period after delivery is replete with hormonal, physical, and emotional changes. The effects are primarily noticeable on the breasts as they swell significantly and become engorged with milk during lactation, and the abdomen which stretched to accommodate the pregnant womb. Subsequent to that period, and despite adequate diet and exercise, some women's bodies never return to their pre-baby appearance, and this is where mommy makeovers may help – to restore, enhance, or improve those areas that women wish looked better or more like their pre-pregnancy self.
Breasts

Breast volume loss or gain: After breastfeeding is complete, the significant enlargement of the breasts gradually diminishes but the final size of a woman's breasts may eventually be different than that prior to pregnancy. In patients whose breasts are smaller than before pregnancy, breast volume and shape may be improved with breast augmentation surgery with silicone or saline breast implants. Conversely, for those women whose breasts remain larger than their pre-pregnancy size, breast reduction surgery may be of benefit to remove excess breast tissue and loose skin and lift the nipples into a more superior position.
Breast droop: Some women maintain the same breast cup size after pregnancy with or without breastfeeding, but may notice a change in appearance of their breasts with drooping of the tissues and downward displacement of the nipples. A breast lift or mastopexy is designed to reshape the breasts and lift breast tissue and nipples upwards to produce a more attractive appearance to the breasts.
Nipple and areola changes: With the significant enlargement of the breasts due to hormonal changes of pregnancy and lactation, the areola – the pigmented skin around the nipples – may become enlarged. In addition, some women notice enlarged or droopy nipples after breastfeeding. Areola and nipple surgery for enhanced cosmetic appearance include reduction of enlarged areolas or nipples, correction of droopy nipples, or a combination of procedures.

Body

Stretched out belly: This is usually the result of both excess skin and separated rectus muscles ("diastasis recti") of the abdominal wall as a result of the internal volume from pregnancy. Pregnancy causes significant expansion of abdominal skin, which may result in stretch marks, and in separation of the rectus muscles with loss of waist definition. Different types of abdominoplasty or tummy tuck procedures, either limited to the lower abdomen as in a mini abdominoplasty, or encompassing the entire upper and lower abdominal areas, as in a full abdominoplasty, can address these concerns by eliminating excess skin as well as tightening the muscles for a flatter stomach and restoring a thinner, narrower waistline.
Fat deposits: Pregnancy normally involves a certain amount of weight gain, which may be distributed throughout the body. After childbirth, some areas may still retain the extra fat despite resuming normal diet and exercise, and occasionally even after returning to pre-pregnancy weight. Liposuction is the best option for cosmetic body contouring by permanently removing excess fat from the flanks, thighs, hips ("saddlebags"), back, and upper arms.
C-section scar correction: Women who have undergone Cesarean section surgery have a suprapubic scar located in the lower abdomen. In some patients, the C-section scar may not heal evenly, there may be a step-off between scar edges, a depression or an indentation at the level of the scar, or residual loose skin or fat above or below the scar. C-section scar revision surgery involving excision of the scar and cosmetic plastic surgery closure can significantly improve the appearance of the scar, and may be combined with a mini abdominoplasty for further aesthetic enhancement of the area.

Feminine Rejuvenation

Labia enlargement: After childbirth, in particular vaginal delivery, the soft tissues around the vagina including the labia minora may become very swollen. In some cases, and after multiple deliveries, women may notice that the labia remain stretched out, possibly causing chafing and discomfort. Labiaplasty surgery is designed to remove excess or bulky tissues of the labia, correct asymmetry, and reduce physical irritation and interference with physical activities due to enlarged labia.
Many of these procedures may safely be performed concurrently to achieve the greatest improvement in overall appearance of women after pregnancy. When considering any cosmetic plastic surgery as part of a mommy makeover, make sure to choose an experienced board certified plastic surgery who specializes in aesthetic plastic surgery.
Dr. Olivia Hutchinson is a board certified female plastic surgeon in New York City with advanced fellowship training in aesthetic plastic surgery. She specializes in cosmetic surgery of the face, breast, and body, with a focus on minimal short scar surgical procedures. Her private office on Manhattan's Upper East Side in NYC offers a fully accredited AAAASF Operating Room for the safety, privacy, and comfort of her patients. To schedule a consultation with Dr. Hutchinson, please contact us or call us at (212) 452-1400.
Posted in: Abdominoplasty - Tummy Tuck - Liposuction, Aesthetic Plastic Surgery NYC, Allergan Breast Implants, Allergan Natrelle Breast Implants, Body Contouring, Breast Augmentation, Breast Enhancement, Breast Enlargement, Breast Implants, Breast Lift, Breast Reduction, Breasts, Flat Stomach, Labiaplasty, Lifted Breasts, Liposuction, Liposuction Midriff and Waist, Loose Skin, Manhattan Breast Implants, Manhattan Breast Plastic Surgeon, Manhattan Plastic Surgeon, Mentor Breast Implants, Mommy Makeover, Natural Breast Implants, New York City Breast Implants, New York City Breast Plastic Surgeon, New York City Plastic Surgeon, Post-partum Weight Gain, Pregnancy and Weight Gain, Reduced Breasts, Saggy Breasts, Saline Breast Implants, Silicone, Silicone Breast Implants, Skin, Skinny Waist, Tummy Tuck