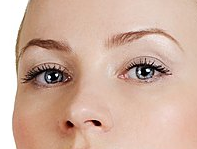 Happy December! The holiday season is upon us. Now that we've finished our Thanksgiving celebration, online shopping craze on Cyber Monday, and giving to charity on Giving Tuesday, it's time to focus on the next few weeks – and looking great for upcoming festive get togethers! Here are a few quick and easy, last minute touch ups that can get you on your way to looking fabulous and glamorous no matter what your social calendar demands.
Skin rejuvenation: in office medical treatments such as Micro Skin Repair and chemical peels produce immediate, visible results and require no down time. These better-than-a-facial beautification procedures improve skin texture, reduce superficial wrinkles, and cause skin tightening.
Wrinkle reduction: Botox is a tried and tested product that decreases muscle activity to lessen wrinkles in the face. Typically great results are obtained when used to treat frown lines and crows feet, as well as forehead wrinkles. Botox also diminishes underarm sweating and creates the appearance of smoother skin.
Restore lost volume: fillers such as Juvederm create immediate correction of tear trough deformities, laugh lines, and other contour depressions in the face. As a longer lasting alternative, fat grafts may be used to add volume in the cheeks and face for overall rejuvenation. Fat contains stem cells which also improves skin texture and appearance.
Consult with your plastic surgeon to discuss which of these procedures is best suited for your specific needs and wishes. Considering alternative treatment procedures allows to better choose the best procedures, and combinations thereof, to produce the best results.
Dr. Olivia Hutchinson is a top rated board certified female plastic surgeon in NYC whose practice is dedicated to aesthetic plastic surgery of the face, breast, and body. Her office on Manhattan's Upper East Side is equipped with a fully certified AAAASF Operating Room for the safety, convenience, and privacy of her patients. To schedule a consultation with Dr. Hutchinson, please contact us or call us at (212) 452-1400.
Posted in: Aesthetic Plastic Surgery NYC, Botox, Face, Facial Creases, Lines and Wrinkles, Fat Grafts - Fat Injections, Frown Lines, Juvederm, New York City Plastic Surgeon, Plastic Surgery for Men, Skin Rejuvenation