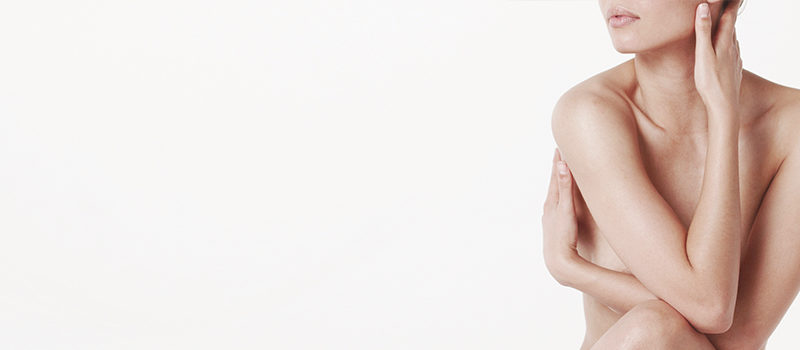 Cosmetic surgery involves different types of procedures that aim to improve the appearance of all parts of the body, for both men and women. These treatments include more extensive surgical procedures as well as non-invasive nonsurgical alternatives. Many patients are already aware of Botox and fillers as non-invasive treatment options, but in addition to those, there are other minimally invasive treatments that target focused, specific patient concerns. In addressing these issues, the following limited procedures can produce immediate results and significant improvement.
corrects jowling, double chin deformity or submental fullness
results in permanent improvement in jawline and neck contour
uses tiny incisions hidden behind the earlobes and under the chin to remove fat in the neck
best suited for women and men with good skin tone and elasticity, and limited fat deposits
Bra Bulge correction:
some women have small areas of fat or excess skin – or a combination of both – that results in an annoying and unpleasant bulge of tissues above the bra strap on the side of the chest, or below the armpit
may be due to accessory breast tissue that develops in aberrant location
surgical correction involves removal of fat with liposuction combined with skin excision if necessary for contouring
procedure may be performed concurrently with breast reduction surgery
results are immediate and permanent
some women are only bothered by inverted nipples; by elongated, hanging nipples; or by enlarged or asymmetric areolae – the pigmented skin areas around the nipples
may be unilateral or bilateral, i.e. affecting only one or both nipples or areolae
in men, may be associated with gynecomastia or persist after correction of gynecomastia
plastic surgery includes:

correction of nipple inversion by releasing tethering milk ducts;
nipple reduction for enlarged, droopy nipples; or
reduction of areolae or correction of areolar asymmetry

surgery involves removing the excess tissue and restoring symmetry
results are immediate and permanent
also called autologous fat grafts or fat transfers
restore or increase volume in cheeks, lips, deep lines and wrinkles
added benefit is high content of stem cells which contribute to better skin texture and younger appearance
results are immediate and permanent
Microneedling with Platelet Rich Plasma (PRP):
microneedling involves collagen induction therapy and PRP benefits include anti-aging growth factors in platelets
improves overall facial skin tone and results in younger looking appearance by several pathways:

produces smoother, tighter skin;
reduces wrinkles and pigmentation; and
corrects undereye tear trough deformity

treatment depth is adjustable and recovery is minimal
results develop over the course of several weeks and repeat treatments produce cumulative benefits
may be combined with eyelid lift, facelift, or neck lift surgery for even better results
In addition to visible improvements in appearance, many plastic surgery procedures also produce a significant emotional boost for patients, with added psychological benefits that include greater self-esteem and better emotional status. When considering these less extensive procedures, it is important to recall that treatments that may seem limited in scope may have much more far-reaching overall benefits for patients' well-being.
Dr. Olivia Hutchinson is a board certified female plastic surgeon in New York City with advanced specialized fellowship training in aesthetic plastic surgery. Her private practice off Park Avenue on Manhattan's Upper East Side in NYC is dedicated to cosmetic surgery of the face, breast, and body. Our office is equipped with a fully AAAASF certified Operating Room for the safety, privacy, and convenience of our patients. To schedule a consultation with Dr. Hutchinson, please contact us or call us at (212) 452-1400.
Posted in: Aesthetic Plastic Surgery NYC, Anti-aging, Blepharoplasty - Eyelid Lift, Body Contouring, Botox, Breasts, Face, Facelift, Facial Creases, Lines and Wrinkles, Fat Grafts - Fat Injections, Fat Removal, Fillers to Regain Youthful Face, Gynecomastia, Liposuction, Loose Skin, Male Breasts, Male Chest, Manhattan Plastic Surgeon, Nasolabial Folds, Neck Lifts, New York City Plastic Surgeon, Plastic Surgery for Men, Plastic Surgery in Younger Patients, Platelet Rich Plasma (PRP), Skin Rejuvenation, Stem Cells