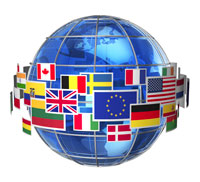 The concept of combining a vacation with plastic surgery may be appealing, and a recent study in the journal Plastic and Reconstructive Surgery – Global Open discusses some of the recent trends associated with this phenomenon. Whereas foreign patients are generally attracted to plastic surgeons in the US because of their reputed expertise and access to the most modern technologies, Americans seeking cosmetic procedures abroad usually do so for the lesser expense. In fact, in many countries around the globe including Central and South America, the Middle East and Asia, the costs of cosmetic surgery procedures average less than half that in the US. The biggest bargain is apparently in India, where surgical fees amount to about 20% of those in the US. When compared to fees in large metropolitan areas like New York City, the cost differential is even greater.
Although patients might be inclined to opt for less costly surgery alternatives in tropical climate such as Mexico, Costa Rica or the Dominican Republic, they should also be aware of possible problems that might arise when they travel away from home for elective aesthetic surgery procedures. Regulations in other countries concerning safety and accreditation of facilities vary greatly, as do the requirements for physicians touting themselves as experts in breast augmentation, liposuction or any other cosmetic surgery procedures. In addition, complications may arise after patients have returned to the US, and managing those problems may prove a prolonged and time consuming process which usually incurs additional costs. Infections (in particular with drug resistant foreign pathogens), fluid collections, and wound healing issues may manifest after the end of the vacation and all require appropriate treatment. Even a normal, uncomplicated recovery from plastic surgery involves at least several days of down time and restriction of activities, which may negatively affect the vacation experience and should be taken into account when considering combining cosmetic surgery with travel.
Dr. Olivia Hutchinson is a board certified female plastic surgeon in New York City whose practice is dedicated to aesthetic plastic surgery of the face, breast and body. Her office on Manhattan's Upper East Side is equipped with a fully certified AAAASF Operating Room for the safety, privacy and comfort of her patients. To schedule a consultation with Dr. Hutchinson, please contact us or call us at (212) 452-1400.
Franzblau, LE, and Chung, K. Impact of Medical Tourism on Cosmetic Surgery in the United States. Plast Reconstr Surg Glob Open 2013;1:e63; doi: 10.1097/ GOX.0000000000000003; Published online 28 October 2013
Posted in: Medical News