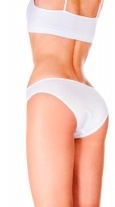 With Memorial Day upon us, the the unofficial start of summer has arrived. As you emerge from a long cold winter and spring, you may not have been motivated to get your "beach body" in the best shape. If you want a flat tummy and toned muscles before your summer vacation, then here are a few tips from the American Society for Aesthetic Plastic Surgery (ASAPS) to help you get in shape as quickly as possible.
Maximize your metabolism
If you are looking to lose a few more pounds before July or August, then you should keep in mind your metabolism plays an important role. The key lies in the difference between the number of calories you take in and how many you burn. If you are exercising frequently, try to schedule your meals before or after a workout. This is beneficial because your body will either burn up the extra energy while you are at the gym, or it will continue to burn the food you consume as you come down from your fitness routine.
Additionally, try to eat your biggest meals earlier in the day, rather than late at night. If you eat a lot right before you go to bed, your body will enter its "rest mode," meaning it won't be burning up those calories. However, if you eat a big breakfast or early lunch, you'll have the whole day to expend energy.
Turn up your skin regimen
Besides achieving a slim waistline and overall better health, many are concerned about making their skin look beautiful and youthful during the longest days of the year. It's important to step up your skin routine, as you'll likely be spending more time outside. Use plenty of suntan lotion and moisturizer to keep wrinkles at bay – exposure to harmful UV rays occurs even on cloudy days so it's very important to use daily sunscreen with SPF 30 or higher. You can also prevent facial lines by visiting your cosmetic plastic surgeon for a Botox treatment. This aesthetic medicine works by "freezing" muscles that are responsible for the wrinkles we see on our skin. Botox may be used to smooth frown lines, minimize wrinkles on our forehead and around our mouths or eyes, and to soften the bands in our neck. Injectable hyaluronic acid (HA) fillers such as Juvederm are often used to complement the results of Botox treatment, filling in depressions such as laugh lines or increasing volume in the cheekbones. ALternatively, fat injections may be used for a more permanent result.
It's not too late for plastic surgery
If you're thinking about a more significant transformation and you're hoping to reveal your new look by the time beach season arrives, it's not too late to undergo a plastic surgery procedure. Some cosmetic surgery treatments such as breast augmentation and tummy tuck require a few weeks of rest to get back to your normal routine, which means you'll still have time to enjoy the warmer weather once you've recovered. Other procedures such as liposuction or an eyelid lift have a shorter recovery and may be considered if you want noticeable improvements in your looks with minimal down time.
Dr. Olivia Hutchinson is a board certified aesthetic plastic surgeon in NYC and offers the full range of cosmetic surgery procedures in her office on Manhattan's Upper East Side. She performs surgical procedures in the safety and comfort of the AAAASF certified Operating Room in her office. To schedule a consultation with Dr. Hutchinson, please contact us or call us at (212) 452-1400.
Posted in: Medical News