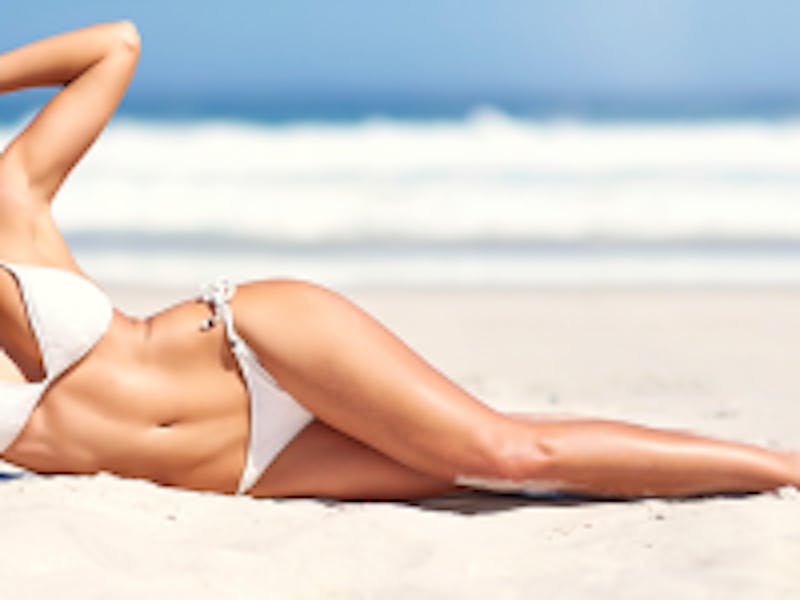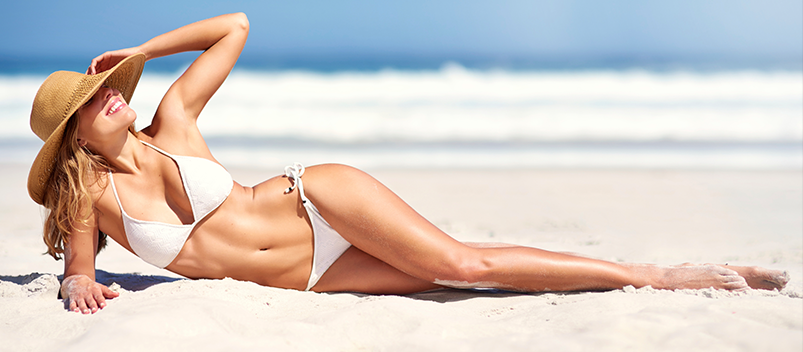 With springtime and warmer weather come sunnier days and more daily sun exposure. We know that UV rays can lead to sun damage and skin cancer, but some sun exposure is essential for our health. New research, however, examines the beneficial effects of sun exposure. A Swedish study of almost 30,000 women indicates that those with higher levels of sun exposure live longer than those who avoid the sun, and that increasing sun exposure is proportionately correlated with life expectancy. (1) Longer life expectancy was primarily due to less heart disease and fewer deaths related to non-cancer and non-heart disease causes.
So what's a woman (or man) to do when it comes to being out in the sun? Chronic and prolonged sun exposure does lead to aging in the skin, which manifests as thin, wrinkled skin with pigmentation changes and loss of elasticity. Sunscreen is extremely important to prevent sun damage, and minimize the negative effects of UV rays. We also need regular contact with the rays of the sun to help with Vitamin D synthesis and its associated health benefits. To counteract the signs of aging, you may consider a number of treatments and procedures in addition to sunscreen, including:
If you're considering any cosmetic surgery treatment to help you reverse the signs of aging, consult with an experienced plastic surgeon to discuss all available options and discuss which may be best for you.
Dr. Olivia Hutchinson is a board certified female plastic surgeon in NYC with advanced specialized training in aesthetic plastic surgery, whose practice focuses on cosmetic surgery of the face, breast, and body. Her office on Manhattan's Upper East Side is equipped with a fully certified Operating Room for the safety, privacy, and comfort of her patients. To schedule a consultation with Dr. Hutchinson, please contact us or call us at (212) 452-1400.
1. Lindqvist, P. G., et al. Avoidance of sun exposure as a risk factor for major causes of death: a competing risk analysis of the Melanoma in Southern Sweden cohort. Journal of Internal Medicine, 2016; DOI:10.1111/joim.12496
Posted in: Aesthetic Plastic Surgery NYC, Anti-aging, Blepharoplasty - Eyelid Lift, Botox, Face, Facelift, Facial Creases, Lines and Wrinkles, Fat Grafts - Fat Injections, Fillers to Regain Youthful Face, Health and Nutrition, Juvederm, Loose Skin, Manhattan Plastic Surgeon, Neck Lifts, New York City Plastic Surgeon, Skin, Skin Rejuvenation