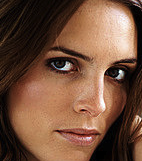 We've come a long way since collagen was the only injectable product available for filling depressions and restoring lost soft tissue volume. With the advent of hyaluronic acid (HA) injectables such as Juvéderm, Restylane, Perlane, and Belotero, we have seen a significant increase in the number and types of fillers cosmetic surgeons have at their disposal for correcting facial wrinkles and lines. HA injectables formulations now also include lidocaine, which substantially reduces the discomfort associated with injections.
A new study in Plastic and Reconstructive Surgery, the Journal of the American Society of Plastic Surgeons, examines the biophysical property of cohesivity of HA products in order to evaluate which may be best suited for which aesthetic correction. (1) The general descriptors of low, medium, and high cohesivity allow for classification of HA fillers, and grouping them according to cosmetic indications. Cohesivity relates to the HA filler's gel integrity, ability to provide filling or lift to tissue, and indication for deep vs. superficial tissue placement. In summary, the following cohesivity characteristics were found:
High cohesivity: Belotero Balance
Medium-high cohesivity: Juvéderm Ultra XC and Juvéderm Ultra Plus XC
Low-medium cohesivity: Juvéderm Voluma
Low cohesivity: Restylane and Perlane
In addition to HA fillers. which are all temporary solutions, fat injections which use a patient's own fat to improve contour depressions and fill in wrinkles may offer a more permanent correction to wrinkles and skin folds. Prior to undergoing any cosmetic procedure, make sure to have a comprehensive evaluation with an experienced plastic surgeon to discuss which filler or fat injections may be best for you.
Dr. Olivia Hutchinson is a board certified female plastic surgeon in NYC, with advanced specialized training in aesthetic plastic surgery. Her practice focuses on aesthetic plastic surgery of the face, breast, and body. Dr. Hutchinson's office, located off Park Avenue on Manhattan's Upper East Side, offers a fully certified AAAASF Operating Room for the safety, privacy, and comfort of her patients. To schedule a consultation with Dr. Hutchinson, please contact us or call us at (212) 452-1400.
1. Sundaram, H. et al. Cohesivity of Hyaluronic Acid Fillers: Development and Clinical Implications of a Novel Assay, Pilot Validation with a Five-Point Grading Scale, and Evaluation of Six U.S. Food and Drug Administration–Approved Fillers. Plast Recon Surg: October 2015 – Volume 136 – Issue 4 – p 678–686
Posted in: Medical News