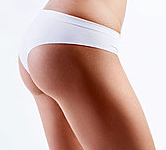 Cosmetic surgery offers many women and men the possibility of improving aspects of their appearance. Some procedures can be performed with minimal downtime, quick recovery, and great results. Female athletes are a subgroup of our plastic surgery patients and are also concerned about their looks. Their age ranges from teenagers to mature women, and they engage in both individual or team sports. Their activities include running, yoga, spinning, tennis or squash, gymnastics, dance, and other aerobic pursuits. Athletes are generally already in good physical condition, and wish to target some specific attributes of their bodies in order to improve their self-image or performance. In addition, athletic clothing like Lululemon – also referred to as leisurewear – is seeing a significant increase in its portion of the clothing market. Form fitting clothing and tight, body hugging styles have led to an increased self-awareness of how women look in their workout attire.
Among the most frequently requested procedures for women athletes are:
Breast Reduction: produces smaller, perkier breasts, which are less heavy, bounce less, and do not interfere with upper body movement; may also improve quality of life and ability to participate in exercise
Labiaplasty: reduces the size and bulk of the labia, decreases discomfort associated with spinning classes (e.g. Soulcycle, Flywheel, and Peloton), cycling, and horseback riding, and lessens bulging in leggings, yoga, and lycra or spandex clothing
Liposuction: targets areas where fat persists despite proper diet and regular exercise, frequently the saddle bags (outer thighs), inner thighs, and abdomen
Breast augmentation: increases bust size, improves breast shape, and replaces breast volume lost due to weight loss
Dr. Olivia Hutchinson is a board certified female plastic surgeon in NYC with advanced fellowship training in aesthetic plastic surgery of the face, breast, and body. Her office on Manhattan's Upper East Side is equipped with a fully certified AAAASF Operating Room for the safety, convenience, and privacy of her patients. To schedule a consultation with Dr. Hutchinson, please contact us or call us at (212) 452-1400.
Posted in: Medical News