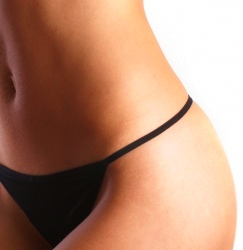 Part of the artistry of plastic surgery involves creating an aesthetically pleasing appearance for women and men, much the way a sculptor would mold a physical form. Liposuction is a procedure that allows surgeons to target specific areas of the body and by selectively removing fat from those areas, reshape the contours of a person's body. The procedure is individually tailored to each patient's physique and desires: appropriate candidates for liposuction should have specific body areas they wish to improve and have realistic expectations in terms of the potential results. Liposuction can produce outstanding results in patients who meet these criteria, and is extremely effective when used as a sculpting tool rather than as a means of weight reduction.
As one of the most commonly performed cosmetic surgery procedures, liposuction offers several advantages for patients:
tiny, imperceptible incisions
minimal discomfort or pain after surgery and quick recovery
results that continue to improve with time as skin retracts over several weeks
low risk surgery with few complications
long lasting results as fat cells are permanently removed
may be combined with other plastic surgery procedures or fat grafting for additional contouring possibilities
anaesthesia is local with sedation which allows for prompt recovery
potential areas for surgery include the neck, chin, jowls, arms, breasts, chest, abdomen, flanks (love handles), back, buttocks, hips, inner thighs, outer thighs (saddle bags), knees and calves.
As with any aesthetic plastic surgery procedures, make sure you understand how best to prepare for your surgery so that you may benefit from the best results afterwards. Liposuction is not designed to reduce patients to a size 0, rather it serves to amplify and embellish a patient's underlying curves.
Dr. Olivia Hutchinson is a board certified female plastic surgeon in New York City, with a practice dedicated to aesthetic plastic surgery of the face, breast and body. Her office off Park Avenue on Manhattan's Upper East Side is equipped with a fully certified AAAASF Operating Room for the safety, privacy and convenience of her patients. To schedule a consultation with Dr. Hutchinson, please contact us or call us at (212) 452-1400.
Posted in: Medical News