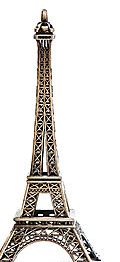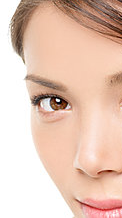 The quest for beauty and youth, and its social impact, is universal. Appearance affects the way women and men are perceived by others, and good looks and youth have been shown to have an economic impact, and have been linked to a better chance of finding employment. This may prove true not just in the US but also across the globe in China, where students are undergoing plastic surgery procedures to improve their appearance, which may increase their chance of success in their job search. In what has been dubbed the toughest year ever for white collar employees, some students feel that looking better will confer an advantage for their job prospects. Some procedures, such as skin lightening, eyelid lifts (blepharoplasty) and nose jobs (rhinoplasty) can be designed to impart a more European or Caucasian (less ethnic Asian) appearance to patients. Body contouring procedures like liposuction which can improve a patient's overall physical appearance, may also be beneficial when trying to stay competitive.
When it comes to changing the shape, size and contour of ethnic Asian noses, a number of techniques are available to narrow the nose and increase nasal projection. The least invasive, non-surgical method with no down time involves injection of hyaluronic acid (HA) fillers such as Juvéderm® into the bridge of the nose to add volume. This produces an immediate result that lasts anywhere from 6 months to 1 year or longer. HA fillers can be dissolved with injection of hyaluronidase to diminish or reverse the results. The surgical alternative is cosmetic plastic surgery of the nose, which allows for precise, long term modification of nasal bones, septum and cartilages. Rhinoplasty can produce a wide variety of effects such as reshaping nasal tip, reducing dorsal hump, increasing projection, correcting asymmetry, or narrowing nostrils. The Eiffel Tower look, according to Chinese plastic surgeon Dr. Wang Xuming who performs the French inspired rhinoplasty, aims to sculpt the nose into a "classic" structure with a gentle slope, which like the building is "full of aesthetic design". Before undergoing any cosmetic plastic surgery, make sure you understand the potential outcomes and limitations of the various available procedures.
Dr. Olivia Hutchinson is a board certified plastic surgeon in NYC whose aesthetic plastic surgery practice focuses on cosmetic surgery of the face, breast and body. Her office off Park Avenue in Manhattan is equipped with a fully certified AAAASF Operating Room for the safety, privacy and comfort of her patients. To schedule a consultation with Dr. Hutchinson, please contact us or call us at (212) 452-1400.
Posted in: Medical News