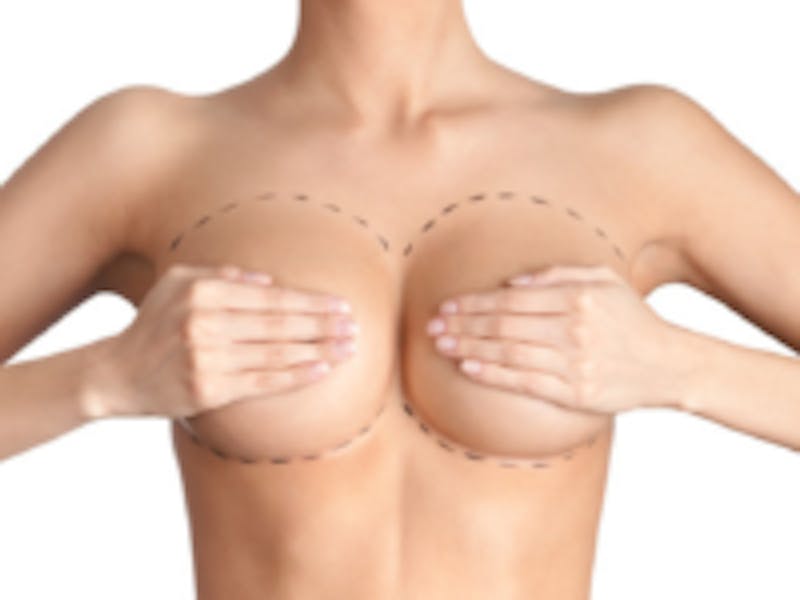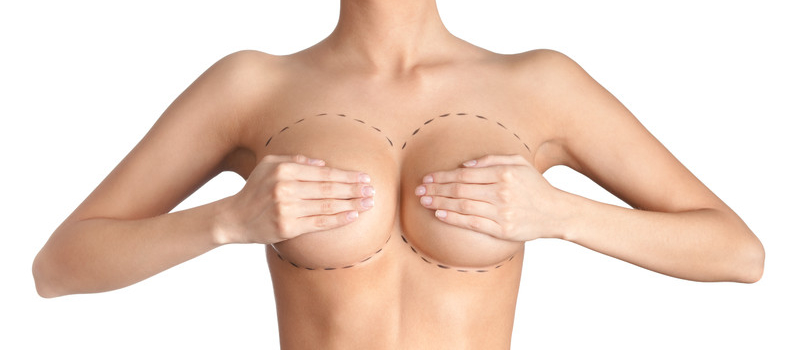 For women who would like to undergo breast augmentation surgery in order to increase bust size or restore lost breast volume, there are currently a wide number of breast implant options to choose among. Plastic surgeons can help educate each individual patient in understanding and selecting the best breast implant for her. Moreover, aesthetic breast surgeons bring their own knowledge and experience to the discussion in order to better guide women in their decision making process. Plastic surgeons will provide additional information in terms of elaborating on breast augmentation surgery details, assessing patients' existing physical attributes including asymmetry, nipple and areola appearance, and skin quality, and advising on the need for concurrent cosmetic procedures such as a breast lift (mastopexy).
Besides size, breast implants may also be described according to other characteristics, including shape, projection, fill material, and risks related to complications. Here are additional considerations women should keep in mind:
Silicone or saline? Each type of fill material has its own advantages and disadvantages. Silicone gel is available in both the softer, more malleable gel and the more cohesive, firmer, "gummy bear" gel also used in shaped (tear drop) implants. Some silicone gel implants (Allergan Inspira implants) contain a higher amount of silicone gel than standard Natrelle implants, creating a fuller look to the breast. Saline is used to fill both traditional saline implants as well as the newer structured Ideal implant, which due to its inner baffle shell feels closer to normal breast tissue. Silicone implants come filled to a predetermined volume whereas saline implants are inflated at the time of breast augmentation surgery and allow for adjustments during surgery. Some women prefer a softer feel and more malleable implant whereas others will opt for a firmer feel with better implant shape retention.
More forward projection or more lateral fullness? Breast implants come in a wide variety of options in both anterior projection – how far forward the breast protrudes – and diameter – which determines how wide the breasts will appear after augmentation. Women should be instructed in the limitations of what can be accomplished with different sizes, widths, and projection of breast implants as they relate to their own breast tissue and physical characteristics of their breasts. Different implant specifications will produce different looks, and should be matched to match each woman's own individualized wishes.
What if there's a problem after surgery? Ideally, breast implants will last for a woman's entire lifetime without need for additional or corrective surgery, but this situation is not the norm. Women who have undergone breast implant surgery may need subsequent surgery for any number of reasons pertaining to the implants themselves or to the healing process that occurs post-operatively. Implant rupture or deflation, visibility or palpability, displacement or malposition, and capsular contracture, may occur in a small subset of patients. Although the incidence is low, and varies with each different type of implant, all women should be aware of their existence and what may be required to manage each situation.
Prior to your breast augmentation, make sure to have all your questions answered by your plastic surgeon. Choose a plastic surgeon who is board certified by the American Board of Plastic Surgeons and is a member of the American Society for Aesthetic Plastic Surgery (ASAPS). In addition to membership in ASAPS, cosmetic breast surgeons with expertise in breast augmentation may have completed additional fellowship training in aesthetic surgery and have significant experience in both primary and secondary (revision) breast implant surgery.
Dr. Olivia Hutchinson is a board certified female plastic surgeon in New York City with advanced specialized fellowship training in aesthetic plastic surgery. Her practice on Manhattan's Upper East Side is dedicated to cosmetic surgery of the face, breast, and body. Her office in NYC offers a fully AAAASF accredited Operating Room for the safety, privacy, and convenience of her patients. To schedule a consultation with Dr. Hutchinson, please contact us or call us at (212) 452-1400.
Posted in: Aesthetic Plastic Surgery NYC, Allergan Breast Implants, Allergan Natrelle Breast Implants, Breast Augmentation, Breast Enhancement, Breast Enlargement, Breast Implant Removal, Breast Implants, Breast Lift, Breasts, Lifted Breasts, Manhattan Breast Implants, Manhattan Breast Plastic Surgeon, Manhattan Plastic Surgeon, Mentor Breast Implants, Mommy Makeover, Natural Breast Implants, New York City Breast Implants, New York City Breast Plastic Surgeon, New York City Plastic Surgeon, Plastic Surgery in Younger Patients, Saggy Breasts, Saline Breast Implants, Sientra Breast Implants, Silicone, Silicone Breast Implants, Uncategorized