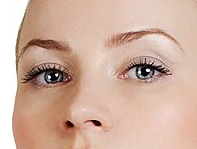 In yet another study aimed to quantitate the outcome of plastic surgery procedures, patients were evaluated both in terms of their apparent age and attractiveness after cosmetic surgery. The findings, published in JAMA Facial Plastic Surgery, included a series of patients who underwent different types of lifting procedures – facelifts, brow lifts, and upper and lower eyelid lifts (blepharoplasty). Results showed that these facial plastic surgery procedures did in fact produce some degree of age reversal, averaging a little over 3 years younger after surgery, the attractiveness of patients was not significantly altered.
Many of the women and men who seek facial rejuvenation procedures are looking to improve a particular aspect of their appearance, such as bags under their eyes, droopy upper eyelids, jowling or facial laxity. In many cases lifting procedures are effective at restoring a more youthful appearance to the eyes, neck and face. Facial attractiveness is more likely to be affected by changes to the bony skeleton of the face, with procedures such as nose reshaping (rhinoplasty) or chin implant surgery, which can produce a significant improvement in a patient's looks regardless of age.
Choosing the right procedure for you is a process that requires honest and comprehensive conversation with your plastic surgeon. Make sure yours is board certified and has extensive experience in cosmetic surgery procedures, as membership in societies such as the American Society for Aesthetic Plastic Surgery (ASAPS) indicates.
Dr. Olivia Hutchinson is a board certified female plastic surgeon in NYC with a practice dedicated to aesthetic plastic surgery of the face, breast and body. Our office on Manhattan's Upper East Side boasts a fully accredited Operating Room for the safety, privacy and convenience of our patients. To schedule a consultation with Dr. Hutchinson, please contact us or call us at (212) 452-1400.
Posted in: Medical News