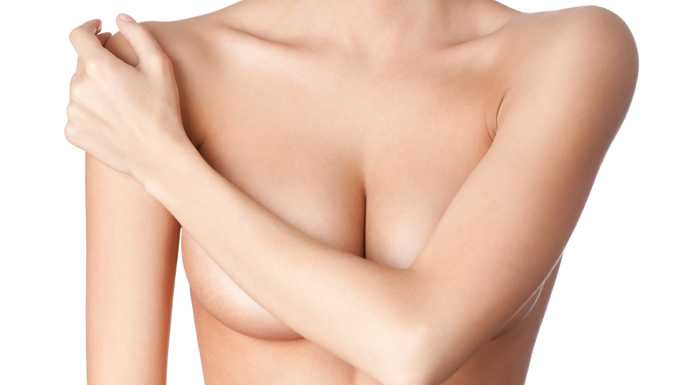 Breast reduction surgery, also referred to as reduction mammaplasty or mammoplasty, is a plastic surgery procedure that has been proven to have a significant positive effect on quality of life for women who suffer from excessively enlarged breasts, or breast hypertrophy. It has been shown to alleviate many symptoms caused by the weight of heavy, hanging breasts in women with macromastia, including, among other symptoms: neck pain, shoulder pain, headaches, shoulder grooving, and rashes under the breasts. In addition, breast reduction surgery may benefit patients by enhancing their quality of life, by improving their self-esteem and by increasing their ability to engage in physical and athletic activities in which they were previously unable to participate.
Two new studies provide additional information relating to the long term beneficial effects of reduction mammaplasty surgery as well as to timing of surgery with regard to complications in younger patients. The positive impact of breast reduction surgery on women's quality of life is reaffirmed in the first article (1), which studied the response of women to the surgery for up to one year post-operatively. The results demonstrated a significant improvement in women's satisfaction with their breasts, as well as in their psycho-social, sexual, and physical well-being, throughout the post-operative period.
In the second article (2), researchers evaluated the risk of post-operative complications in teenage, adolescent, and young women ages 14-25 years old with respect to their menstrual cycle. Their findings indicated that there may a lower risk of wound healing and hypertrophic (abnormal) scarring in patients when breast reduction was performed in the preovulatory phase. Although overall risk of complications from this surgery is low, these findings may be attributed to circulating hormonal levels which could impact wound healing and scar formation after surgery.
Breast reduction surgery is a safe and effective plastic surgery procedure that produces noticeable improvement in women's lives by decreasing symptoms and improving quality of life in appropriately selected candidates, from teenage girls to adult women. There are several techniques that may be used to perform the surgery, including short scar surgery and liposuction. If you are considering reduction mammaplasty, make sure to consult with a board certified plastic surgeon who has extensive experience in aesthetic plastic surgery of the breast.
Dr. Olivia Hutchinson is a board certified female plastic surgeon in New York City with advanced specialized training in aesthetic plastic surgery. Her practice on Manhattan's Upper East Side focuses on cosmetic plastic surgery of the face, breast, and body. Dr. Hutchinson's office is equipped with a fully certified AAAASF Operating Room for the safety, privacy, and comfort of her patients. To schedule a consultation with Dr. Hutchinson, please contact us or call us at (212) 452-1400.
1. Cohen, Wess A., et. al. Does Time Affect Satisfaction and Health-Related Quality Of Life After Reduction Mammoplasty? ePlasty 2016:16
2. Lopez, Mariela, et.al. Surgical Timing and the Menstrual Cycle Affect Wound Healing in Young Breast Reduction Patients. Plast Recon Surg Feb 2016 137 (2): 406-410.
Posted in: Aesthetic Plastic Surgery NYC, Breast Reduction, Breasts, Manhattan Breast Plastic Surgeon, Medical News, Mommy Makeover, New York City Breast Plastic Surgeon, New York City Plastic Surgeon, Plastic Surgery in Teenagers and Adolescents, Plastic Surgery in Younger Patients, Reduced Breasts, Saggy Breasts