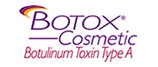 Botox® Cosmetic – onabotulinumtoxinA – has just been approved by the FDA to treat moderate to severe wrinkles around the eyes. Botox® Cosmetic was initially FDA approved in 2002 for the temporary improvement of frown lines between the eyebrows, and the product has been used off label to reduce wrinkles in other areas, such as the forehead, eyelids and neck, for over 10 years. Botox® Cosmetic is now also cleared for "the temporary improvement in the appearance of moderate to severe lateral canthal lines" in adults, the FDA said in a statement. As a neuromuscular blocking agent, it reduces facial muscle contraction, thus minimizing the appearance of wrinkles on the skin.
Approval was based on two studies of adults with moderate to severe lateral canthal lines (wrinkles at the sides of the eyes), randomized to treatment or placebo. Those treated with Botox had "greater improvement compared to placebo in the appearance of lateral canthal lines". This new indication will provide people with a new treatment option for those seeking a smoother appearance by temporarily minimizing the appearance of crow's feet. Treatment with Botox for the glabellar lines (wrinkles between the eyebrows), commonly referred to as the "11's" (elevens) and the canthal lines can be administered at the same time.
Along with its use for cosmetic wrinkle reduction, Botox is also approved for the treatment of chronic migraine and severe axillary hyperhidrosis (excessive underarm sweating). Patients may benefit from facial rejuvenation with Botox in conjunction with other andti-aging and beauty enhancing procedures, such as fillers, chemical peels, and fat grafting.
Dr. Olivia Hutchinson is a board certified female plastic surgeon in NYC, with a practice dedicated to aesthetic plastic surgery of the face, breast and body. Her office on Manhattan's Upper East Side is equipped with a fully accredited AAAASF Operating Room for the benefit of her patients. To schedule a consultation with Dr. Hutchinson, please contact us or call us at (212) 452-1400.
Posted in: Medical News