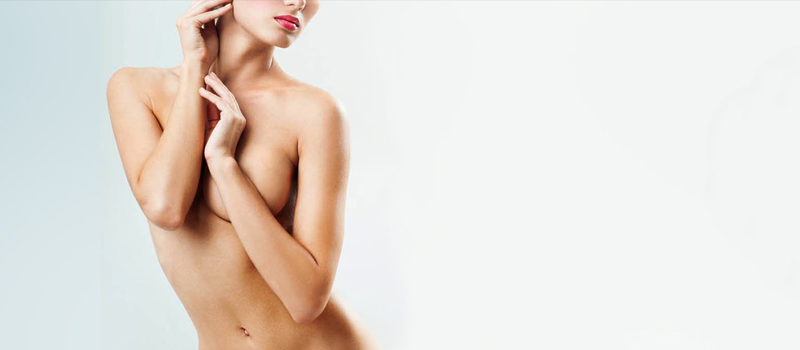 Body contouring includes a multitude of cosmetic procedures that refine all aspects of the body, most often the abdomen and flanks, breasts, and chest, as well as arms, hips, and thighs. It includes two primary components: skin tightening and volume improvement. With the advent of new technologies and scientific advances, patients may now consider a wide range of surgical and nonsurgical interventions to achieve desired results.
Plastic surgery procedures provide both skin tightening and volume improvement, and include:
Liposuction:

liposuction targets fat deposits, bulges, and rolls that persist despite diet and exercise;
most often performed to improve neck contour, sculpt the belly and flanks, correct love handles and gynecomastia in men, and minimize saddlebags and stubborn fat deposits on thighs and hips in women
may be performed in conjunction with fat injections or body lifting procedures

Fat injections:

fat injections are also referred to as fat grafts and fat transfers
use a patient's own fat to restore or improve contour in areas of deficiency or depressions
create some lifting in addition to volume restoration
may be combined with liposuction or lift procedures

Lifting procedures remove excess skin, tighten loose skin, and restore more youthful shape:

plastic surgery corrects sagging and downward shifts of tissues due to effects of gravity and loss of skin elasticity due to aging process
most common operations include breast lift (mastopexy), labiaplasty, tummy tuck (abdominoplasty), and arm lift (brachioplasty)
often women who are looking to regain their pre-baby bodies and restore their appearance after pregnancy choose to undergo a mommy makeover
newer techniques use shorter scars and provide faster recovery than did previous types of surgery
New nonsurgical skin tightening technologies create temporary, mild improvements in skin laxity:
options include microneedling with or without PRP, lasers, and various forms of energy such as radiofrequency, light therapy, ultrasound, or heat modalities
advantages include minimal downtime and no incisions
disadvantages include limited and temporary results, requiring multiple treatment sessions
Nonsurgical fat reduction options have recently been developed:
alternatives include injectable Kybella, or targeted heat or high frequency ultrasound
areas that may be treated are limited in size by the device used
results are usually permanent and no surgery is required
Before deciding on any plastic surgery procedure, make sure to discuss all available options with a board certified plastic surgeon. Pros and cons of treatments should be fully understood, in addition to patients' expectations, in order to determine the best surgical, nonsurgical, or combination plan.
Dr. Olivia Hutchinson is a board certified female plastic surgeon in New York City with advanced fellowship training in aesthetic plastic surgery. Her private practice is dedicated to cosmetic surgery of the face, breast, and body, and focuses on delivering the best, most natural results. Our office on Manhattan's Upper East Side is equipped with a fully AAAASF certified Operating Room for the safety, privacy, and comfort of our patients. To schedule a consultation with Dr. Hutchinson, please contact us or call us at (212) 452-1400.
Posted in: Abdominoplasty - Tummy Tuck - Liposuction, Aesthetic Plastic Surgery NYC, Body Contouring, Breast Enhancement, Breast Lift, Fat Grafts - Fat Injections, Fat Removal, Gynecomastia, Labiaplasty, Lifted Breasts, Liposuction, Liposuction Midriff and Waist, Loose Skin, Love Handles, Male Breasts, Male Chest, Manhattan Breast Plastic Surgeon, Mommy Makeover, New York City Breast Plastic Surgeon, New York City Plastic Surgeon, Plastic Surgery for Men, Platelet Rich Plasma (PRP), Pregnancy and Weight Gain, Saggy Breasts, Skin, Skin Rejuvenation, Tummy Tuck, Uncategorized