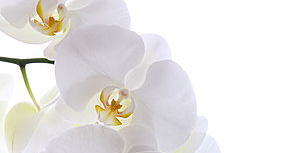 Feminine rejuvenation and beautification can focus on improving the appearance, shape, and size of the labia minora, the labia majora, and the clitoral hood. In addition, aesthetic considerations may include the mons pubis – the soft tissue overlying the pubic bone – and the inner thighs. There are several plastic surgery procedures, including surgery itself and less invasive options, that can lead to a more attractive appearance of this anatomic area. For best results, you should find an experienced plastic surgeon who specializes in labiaplasty and associated procedures.
When evaluating the bikini area, here are some surgical options to consider for a more attractive and youthful look:
labiaplasty – decreases the width and bulk of the labia minora, improves symmetry
clitoral hood reduction – to decrease bulkiness or excess skin covering the clitoris
labia majora surgery – improving contour, adding fullness, removing excess
liposuction of inner thighs – creates the much sought after "thigh gap" look
liposuction of the mons – produces better contour, reduces bulk; may be combined with skin excision
Before undergoing any aesthetic procedure, make sure you discuss all your wishes and expectations with your plastic surgeon. Women who undergo "designer vagina" surgeries may have very different and unique opinions as to what they seek from their cosmetic procedures. Conversely, your aesthetic surgeon will advise which procedures will produce the results you seek to achieve.
Dr. Olivia Hutchinson is a board certified female plastic surgeon in NYC with advanced fellowship training in aesthetic plastic surgery. Her practice is dedicated to cosmetic surgery of the face, breast, and body, including labiaplasty. Her office on Manhattan's Upper East Side is equipped with a fully AAAASF certified Operating Room for the safety, privacy, and comfort of her patients. To schedule a consultation with Dr. Hutchinson, please contact us or call us at (212) 452-1400.
Posted in: Aesthetic Plastic Surgery NYC, Body Contouring, Labiaplasty, Liposuction, Manhattan Plastic Surgeon, Medical News, Mommy Makeover, New York City Plastic Surgeon