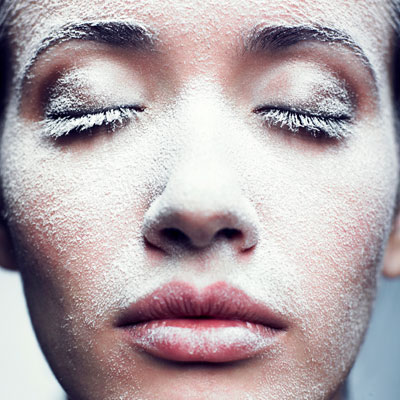 While we may all wish for warmer days, we must manage through a few more weeks of winter weather. With record breaking temperatures predicted for the weekend, here are the top 5 tips to help your face stay looking young and wrinkle free despite harsh cold and windy days.
Moisturize: Moisturizing is critical to keeping your skin healthy in winter. Cleanse daily, avoid toner, and use moisturizer that contains protective glycerin, liquid paraffin, or mineral oil.
Hydrate: Stay hydrated by drinking plenty of water, in order to counteract dehydration from the cold, biting wind, low humidity, and dry indoor heat. Humidifiers can also help increase ambient moisture in your home.
Use sunscreen: UVA and UVB rays cause skin damage, wrinkles, and pigmentation such as age spots. Protect your skin from harmful sun exposure with daily sunscreen with SPF 45 or higher. Even in winter sun exposure can have harmful side effects, and sun rays are stronger when they reflect off snow.
Eat healthy: Get plenty of anti-oxidants to combat the ravages of free radicals from UV rays and environmental toxins. Make sure your diet is rich in foods such as oranges, tomatoes, strawberries, blueberries, and blackberries. Other sources of nutrients to help combat free radicals and skin aging include: leafy greens (spinach, kale, swiss chard) for Vitamin C , wild salmon for Ω 3 fatty acids and selenium, avocado for the Vitamin B's and mono- and poly-unsaturated fats, and dark chocolate for flavonoids.
Wear proper clothing: Adequate protection against the elements includes warm clothing and physical barriers such as scarves and gloves to protect your face and hands.
Skin care should be part of your daily routine, to help you look and feel better and maintain your youthful appearance. It is also an essential factor in optimizing your results from any plastic surgery procedure.
Dr. Olivia Hutchinson is a female board certified plastic surgeon in New York City, with advanced specialized fellowship training in aesthetic surgery of the face, breast, and body. Her office on Manhattan's Upper East Side is equipped with a fully certified AAAASF Operating Room for the safety, privacy, and comfort of her patients. To schedule a consultation with Dr. Hutchinson, please contact us or call us at (212) 452-1400.
Posted in: Aesthetic Plastic Surgery NYC, Anti-aging, Face, Manhattan Plastic Surgeon, New York City Plastic Surgeon, Skin