For those of us with teenagers, it comes as no surprise that they are self-conscious about their looks and image, particularly in this age of prevalent social media interactions and selfies. A new study from the Journal of the American Academy of Dermatology (1) corroborates this finding when evaluating what motivates teenagers to use sunscreen.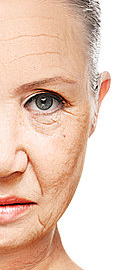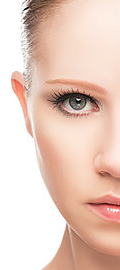 Researchers compared the reaction of adolescents to educational videos describing the health risks of UV light exposure, such as skin cancer, and to its effects on beauty and appearance, such as wrinkles and aging. High school students were much better at applying sunscreen after being educated about the cosmetic impact of sun exposure, as opposed to its potential for causing disease. Behavior modification was significantly impacted by messages that highlighted consequences to appearance rather than health.
Sun exposure and UV radiation are known to increase the likelihood of developing skin cancer, including melanoma, squamous cell and basal cell cancers. The use of tanning beds has been associated with a large increase in the number of young adults diagnosed with skin cancer. Emphasizing the additional aesthetic impact of premature aging and skin wrinkling may have the added benefit of discouraging teens from seeking short term improvement in their appearance with UV induced tans. Long term benefits include delaying the onset of aging changes in the skin and the need for plastic surgery interventions.
Dr. Olivia Hutchinson is a board certified plastic surgeon in NYC with a practice dedicated to aesthetic plastic surgery of the face, breast and body. Her office on the Upper East Side of Manhattan is located off Park Avenue and offers a fully certified AAAASF Operating Room for the safety, privacy and comfort of her patients. To schedule a consultation with Dr. Hutchinson, please contact us or call us at (212) 452-1400.
1. Tuong, W and Armstrong AW. Effect of appearance-based education compared with health-based education on sunscreen use and knowledge: A randomized controlled trial. J Am Acad Dermatol. 2014 Feb 5. pii: S0190-9622(13)01337-6. doi: 10.1016/j.jaad.2013.12.007.
Posted in: Medical News