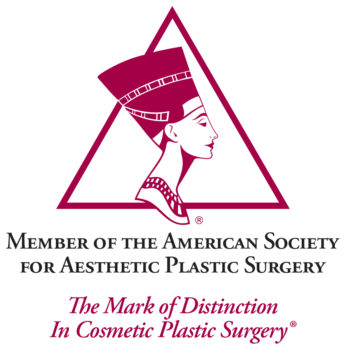 Plastic surgeon, aesthetic surgeon, cosmetic surgeon: what do all these terms mean? And how should patients choose a qualified surgeon? It may be easiest to start with the basics: training and specialty choice. After medical school, doctors undergo practical training called residency in a medical or surgical specialty of their choosing. Plastic surgeons undergo residency training in general surgery and subsequently in the subspecialty of plastic surgery, which includes both aesthetic and reconstructive surgery of the entire body, literally from head to toe. After completing anywhere from 5 to 8 or more years of surgical residency, some plastic surgeons may also further hone their skills by pursuing a fellowship in a specific area of specialization, such as aesthetic surgery, hand surgery, microsurgery, or craniofacial surgery.
Residency training programs in plastic surgery are accredited by the Accreditation Council for Graduate Medical Education (ACGME). After successful completion of residency and passing requisite exams, plastic surgeons are admissible to take their Board Examination in Plastic Surgery. The only Board accredited by the American Board of Medical Specialties (ABMS) to certify plastic surgeons is the American Board of Plastic Surgery (ABPS). ABPS board certified plastic surgeons who specialize in aesthetic plastic surgery are candidates for membership in the highly selective American Society for Aesthetic Plastic Surgery (ASAPS). There is no ABMS board of cosmetic surgery, thus self designated "cosmetic surgeons" have not satisfied the rigorous educational and training requirements mandated by ABPS. Facial plastic surgeons, on the other hand, are distinct from board certified plastic surgeons insofar as they are Ear, Nose, and Throat surgeons (Otolaryngologists) who operate solely on the head and neck, and have completed a one year fellowship in plastic surgery of the face. Ask your surgeon about his or her training and board certification prior to undergoing any surgical or nonsurgical procedure.
Dr. Olivia Hutchinson is a board certified female plastic surgeon in NYC with advanced specialized fellowship training in aesthetic surgery. Her practice on Manhattan's Upper East Side is dedicated to cosmetic surgery of the face, breast, and body using the most current techniques to minimize scars and maximize results. To schedule a consultation with Dr. Hutchinson, please contact us or call us at (212) 452-1400.
Posted in: Aesthetic Plastic Surgery NYC, Face, Manhattan Plastic Surgeon, New York City Plastic Surgeon, Patient - Plastic Surgeon Partnership